Sari Kingsley Real Estate is a leading force in Residential Real Estate and Relocation on Staten Island since 1981.
Our experienced and knowledgeable agents work with you to provide personalized service, up-to-date statistical information, sophisticated advertising, and a comprehensive marketing plan to get your home sold.
"Team Kingsley" understands the complexities of selling your property in one city and buying in another. We do our best to synchronize your transactions.
Sari Kingsley Real Estate is a member of Staten Island Board of Realtors (SIBOR), New York Association of Realtors (NYSAR), and the National Association of Realtors (NAR).
Through our partnerships with the above mentioned associations, and our long-term affiliation with Leading Real Estate Companies of the World (LeadingRE), we are a Local powerhouse with Global connections.
---
Meet the Team Kingsley Agents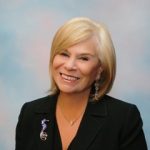 Sari Kingsley is a leading force in Residential Real Estate on Staten Island as Broker/Owner of Sari Kingsley Real Estate, Ltd. since 1981.
As a member of Leading Real Estate Companies of the World (since 1989) and NAR, Team Kingsley provides an array of services throughout the U.S. and abroad.
Sari is a Two-Term Past President and former Director of the Staten Island Board of Realtors.
She founded the Global Council on Staten Island and created the Annual Global Real Estate Symposium in 2007 which has successfully transitioned into the Global Real Estate Summit.
While serving as the NAR President's Liaison to Israel (2014-2017), she was instrumental in bringing the NAR Ambassador Association (Israel) to the Staten Island Board of Realtors.  SIBOR received the Gold Global Achievement Program Award due to the Council's hard work and dedication in 2020 and 2021.
Sari continues to serve on NAR and NYSAR Committees.
In 2021, she received the Alan Yassky Distinguished Service Award.
She is a major contributor to RPAC and a member of the President's Circle.  She was inducted into the RPAC Hall Of Fame for her extraordinary commitment to RPAC and the Realtor Party in 2017.
Sari has been honored with the prestigious SIBOR REALTOR® of the Year Award, SICC 25 Year Membership Recognition Award and the William "Bill" Coull Realtor Service Award.
She is a published author, "Inside the Minds: NY Real Estate Client Strategies," Aspatore Books.
Sari knows the real estate world is a complicated place in which we make our living.  "We Specialize In You" is the motto which Sari imparts to her team as we live and work in our industry.
Designations/Certifications: GRI (2000), CIPS (2005), SRES (2006), TRC (2006), GREEN (2008) CRS (2009) AHWD (2012) and C2EX (2021).
Phone: 718-667-1800
Email: teamkingsley@kingsleyre.com
---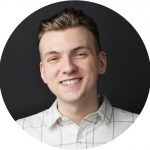 Anthony Caroccia joined Sari Kingsley Real Estate in June 2016. He is a life-long Staten Island resident and has the knowledge & determination to provide all of his clients with the most professional, informative, & loyal service.
As an undergraduate, Anthony studied Communications at CUNY Hunter College. His background in Marketing, Brand Communications & Graphic Design made his transition to real estate a natural and exciting adventure.
Specialties and Skills
• Home, condo, & co-op sales
• Social media marketing
• Videography
Designations/Certifications:
• At Home with Diversity® (AHWD)
• Commitment to Excellence (C2EX)
Affiliations
• National Association of REALTORS® (NAR)
• New York State Association of REALTORS® (NYSAR)
• Staten Island Board of REALTORS® (SIBOR)
• Leading Real Estate Companies of the World® (LeadingRE)
Phone: 646.678.1983
Email: acaroccia1@gmail.com
Instagram: instagram.com/listingstatenisland
Anthony Caroccia is a NYS Licensed Associate Real Estate Broker
Lic. No. 10301221836
---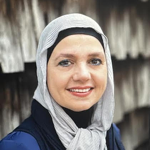 Suzy Masoud joined the Kingsley Team in 2022 and is a dedicated agent. As a mother who raised eight successful children, one being a special needs child, she has learned to have patience and understanding which Suzy applies to assisting her clients in their search for the perfect dream home. Living in Brooklyn, before moving to Staten Island gives her the knowledge of both boroughs.
Whether you are buying or selling, you can be assured that Suzy can finalize the process from start to finish.
Phone: 917-257-6295
Email: smas2202@gmail.com
---
Stephen Bonuso is a successful real estate investor. He is a lifelong Staten Islander who has joined the Kingsley Team for knowledge, experience, professionalism and integrity.
Stephen is a retired NYPD Captain with 30 years of exemplary service. He holds a Masters Degree in Human Resources.
Stephen realized after his first transaction with the Kingsley Team 30 years ago that real estate was his passion and he would like to pass on the positive experience to buyers and sellers.
Phone: 718-216-4382
Email: stevensi9@yahoo.com
---